17th Annual Winter Ball & Auction – February 22, 2019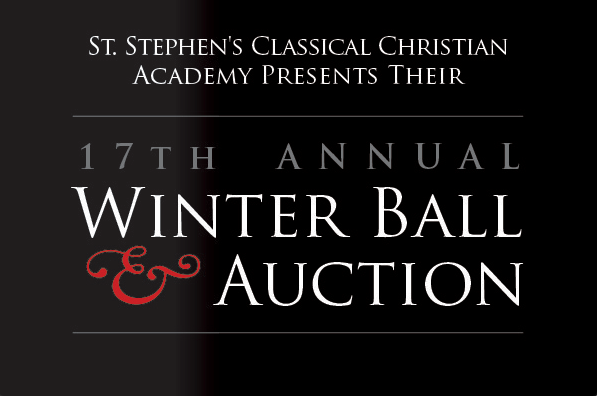 The response to this year's Annual Winter Ball & Auction Fundraiser, "A Classic Evening," has been exceptional!  A yearly tradition that began 17 years ago, the Annual Winter Ball – which takes place every February – has grown to be not only a wonderful evening for adults and students alike, but the largest of SSCCA's yearly fundraisers, raising nearly $25,000 to support the Academy's mission.  Attendees and sponsors describe the event as "impressive," "elegant," and "energetic," which is no doubt fueled by the elegant decor and incredible music provided by The Bachelor Boys Band.
Tickets for this year's event are fully sold out with close to 300 attendees, and over 200 auction items have been donated by local, regional and national donors with great generosity.
SSCCA would especially like to thank the following businesses and families who have generously sponsored the event:
Food Service Sponsors: Liberatore's Ristorante, The County Cork Wine Pub, Basta Pasta Eldersburg, Mission BBQ Owings Mills, Sunny's Fine Wines & Liquors, Starbucks Eldersburg, Harris Teeter Ellicott City, Rental Solutions
Event Sponsors ($1500+): Leverett & Associates
Red Sponsors($1000+): Playtime Pastures, Matthew Bird Studios, Booth Properties, The Gary Miller Family
Black Sponsors($500+): Kelly & Associates Insurance Group, Abraham Healthcare Services,  Health First Urgent Care
White Sponsors($275+):  Burrier-Queen Funeral Home, Al-Tech Associates, Progressive Family & Cosmetic Dentistry, Norris Honda, Passarello Family Dental, Allyson Washington Photography, Martin's Grocery Store, The McNulty Family, The Dykes Family, The Evangelista Family, The Nevius Family