Teacher Spotlight: Debbie Kroh, Kindergarten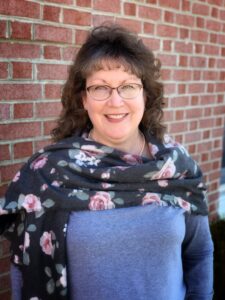 Those who know Debbie Kroh know that she's always quick with a story and smile, and even quicker to help fill a need! That might be why she's served so flexibly in so many roles at the Academy, from Before Care Provider (which required waking up at "o dark hundred" to be available for early morning student drop offs) to After Care Provider (which required staying past dinner until every student in her care was safely picked up), to Kindergarten and First Grade Assistant to Afternoon Kindergarten Teacher, to Certified Med Tech/fill-in nurse. The list goes on.
Debbie's 11 years at the Academy (and 22 years in education) have been full of memorable experiences. One of her favorite parts about being a teacher is seeing the light bulb go off when a child first understands a concept. (Although she'll tell you that shopping at the Teacher Store comes in close second!)
When Debbie's not busy at school, she enjoys camping with her husband, Steve, spending time with her two four legged "children," Aloyisus and Wrex, and spending time with her son and his family. She also enjoys volunteering with elderly people and listening to the stories they have to tell.
If you see Mrs. Kroh, be sure to thank her for her tremendous flexibility to the Academy throughout the years. She's a gift!