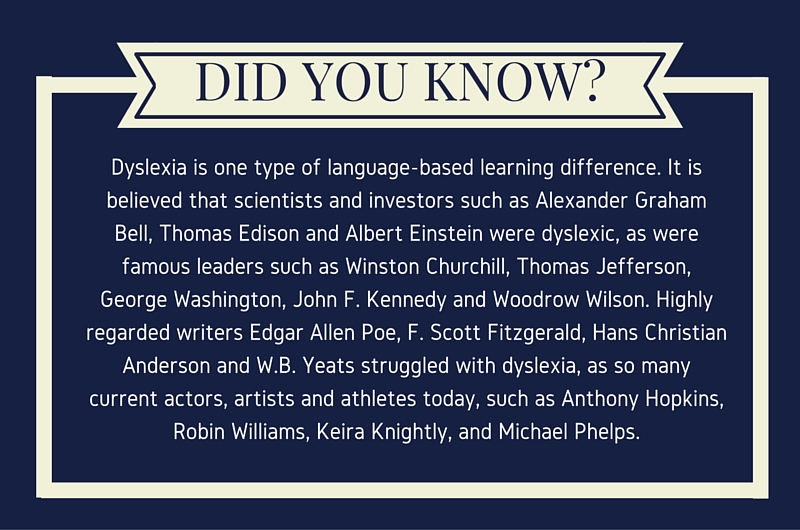 Who does the St. Anselm Program Serve?
The St. Anselm Program was established to meet the educational needs of children in grades Junior K-8 with specific language-based learning differences such as dyslexia, dysgraphia, and dyscalculia. The program was founded on the premise that every child can succeed.
Language Instruction
Every student in the St. Anselm Program receives daily 1-on-1 Orton-Gillingham instructional tutoring. In each tutoring period, every child receives instruction following an individual plan carefully delivered to meet the child's specific language needs. Students receive instruction in phonological awareness, decoding, fluency, vocabulary, spelling, comprehension and handwriting. Each child also receives small group instruction in oral or written language each day.
Content Area Instruction
The principles of the Orton-Gillingham approach are incorporated throughout the curriculum. Our teaching is multisensory, structured, and systematic. Our Saxon Math Program provides structure and continuity and makes extensive use of manipulatives. Our Science, Social Studies, and Literature curriculums are based on the MD State Dept. of Education voluntary curriculum.
Educating the Whole Child
We strive to meet the needs of the whole child. While some children may require full day learning in St. Anselm, others may only need half day or period-by-period learning. Instruction across curriculum areas is integrated when possible. Children have opportunities to develop and enjoy areas of strength during, art, music, computer, and physical education classes.
The Importance of Community
Our 1-to-1 student-teacher ratio for tutoring allows us to truly know and celebrate the uniqueness of each child. The size of our student body remains small, personalized, and limited. We want our students to know one another and feel like important members of the larger St. Stephen's Classical Christian Academy.