Teacher Spotlight: Susan Smith, First Grade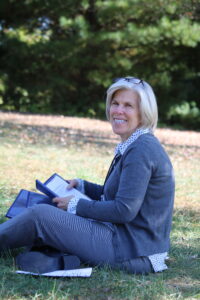 Mrs. Smith started teaching first grade at SSCCA in Feb 2015, but her teaching career actually began over thirty years ago as a home school mom of five!   In addition to teaching first grade, Mrs. Smith is also the resident Choir teacher at the Academy, where she lends the skills she acquired from studying Music Education at West Virginia Wesleyan and Vocal Performance at UMBC.
Teaching children to read is her favorite part of first grade. In addition to teaching a classroom full of energetic first graders, Mrs. Smith directs the adult choir and children's choir at her church and enjoys spending time with her husband Ron, her five children and her eight grandchildren, three of whom she gets to see daily at the Academy! She also enjoys having her parents living with her in an addition they built on her home last year. She likes to bake and garden and enjoys listening to choral, instrumental and a cappella music as well as Early American Shape Note music.